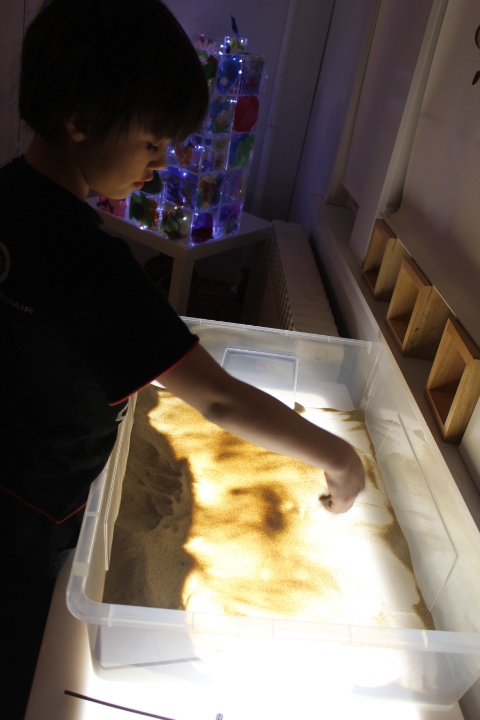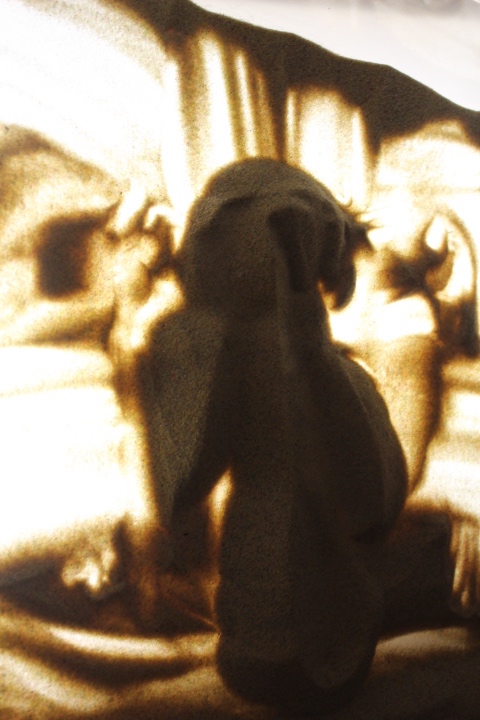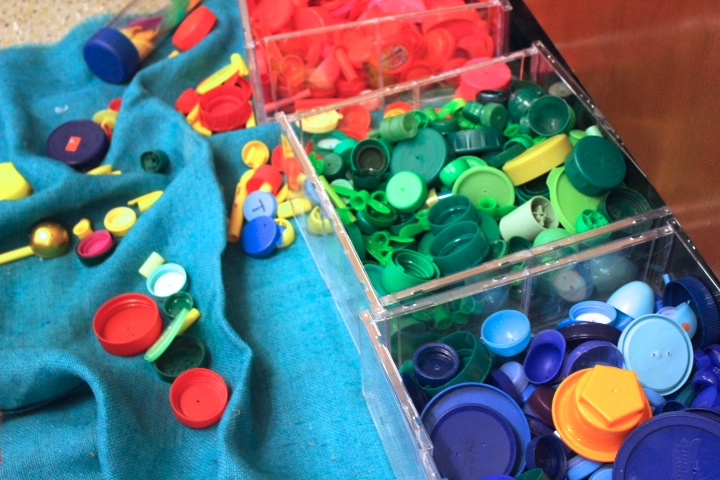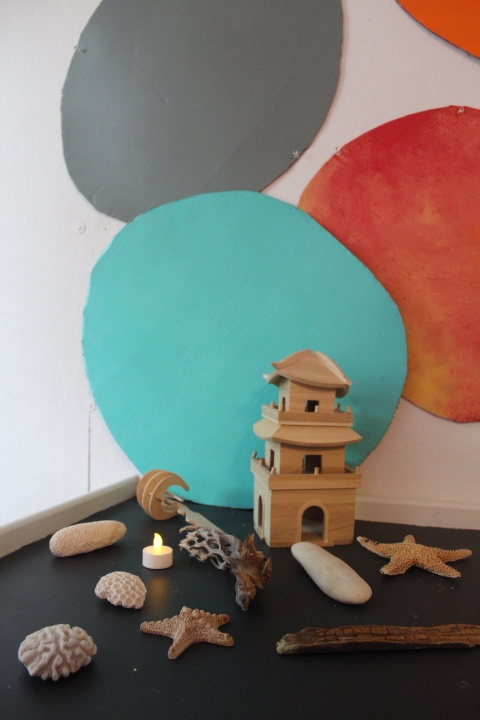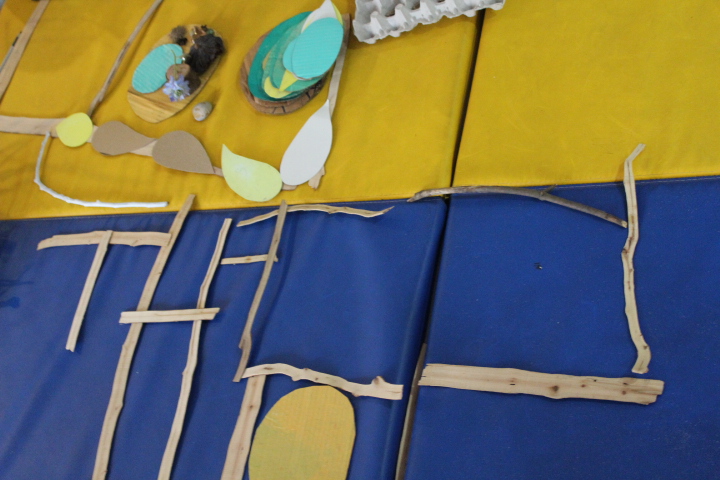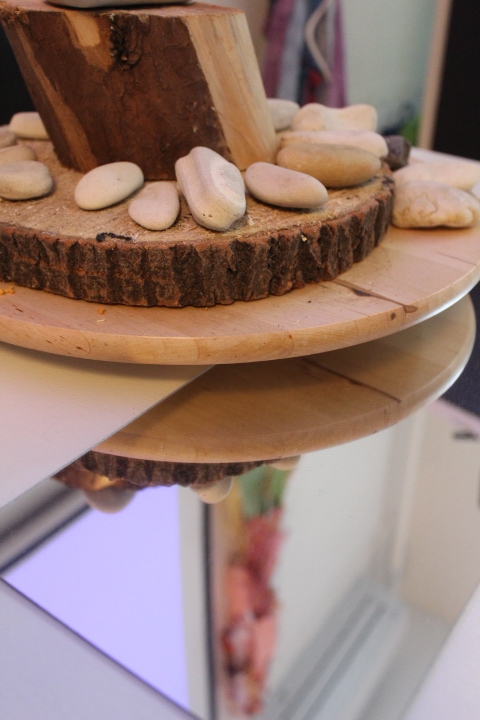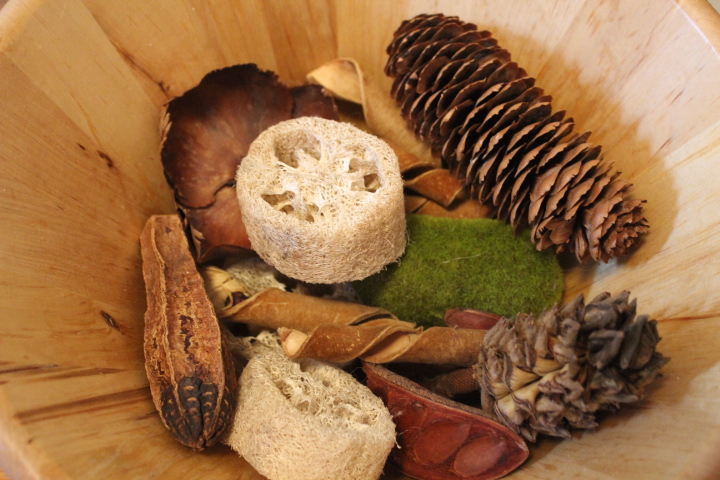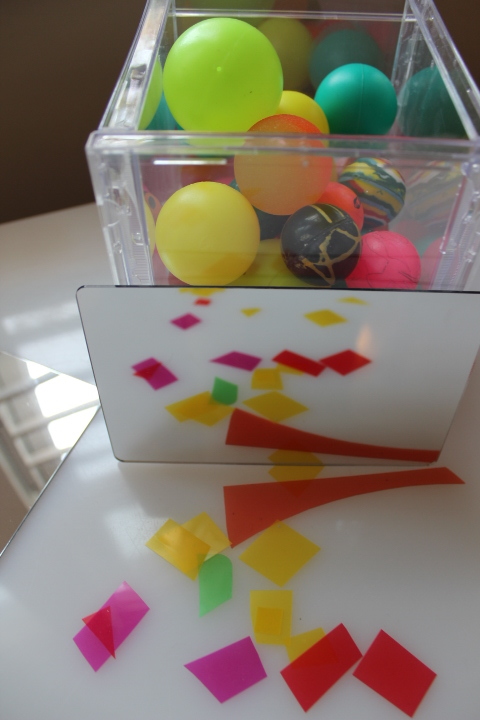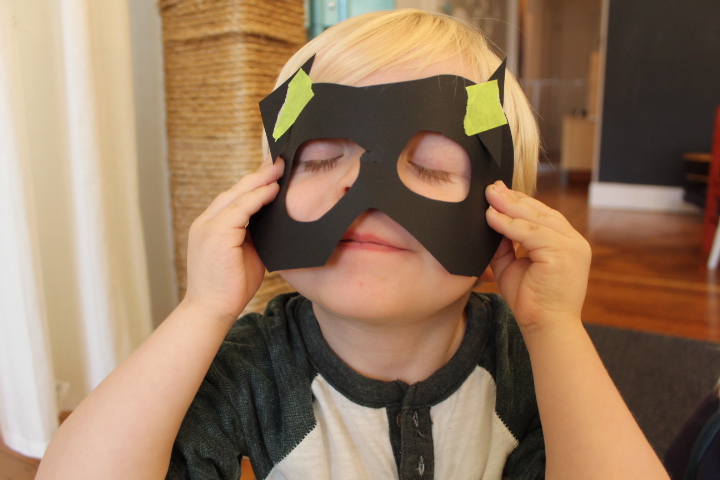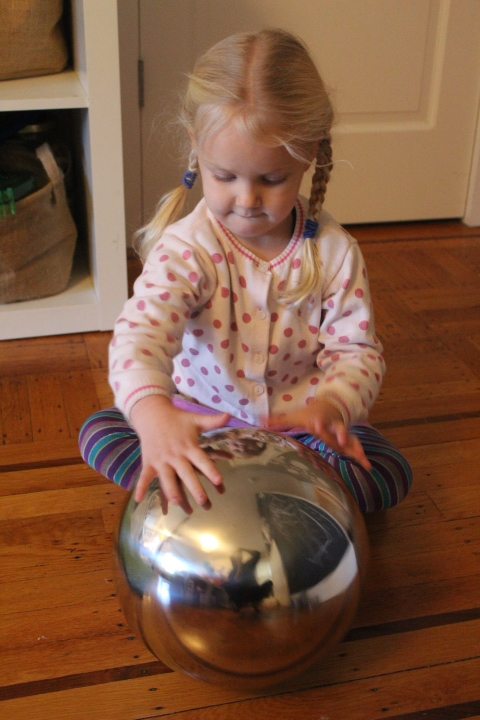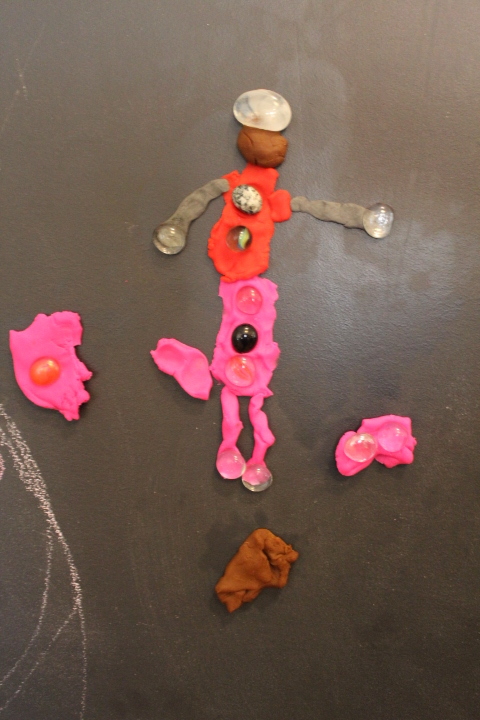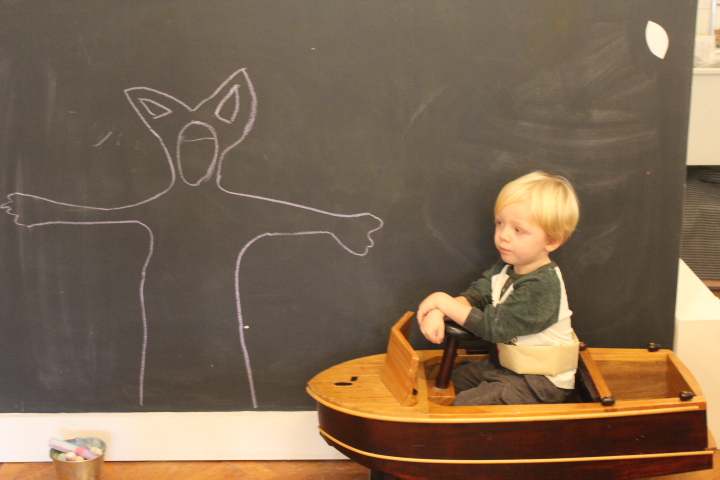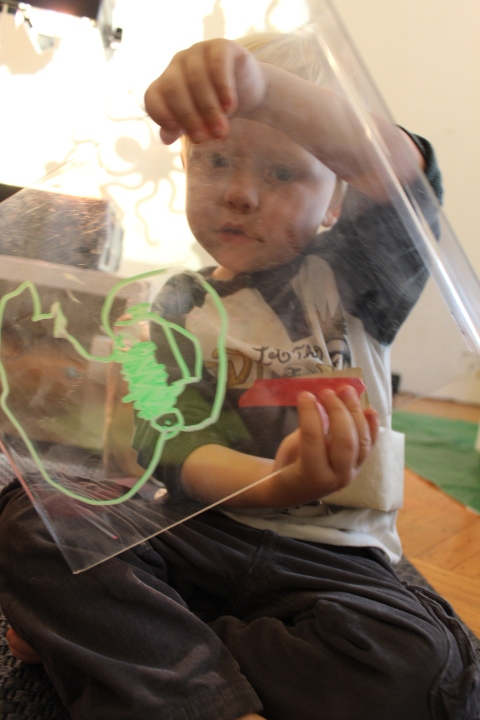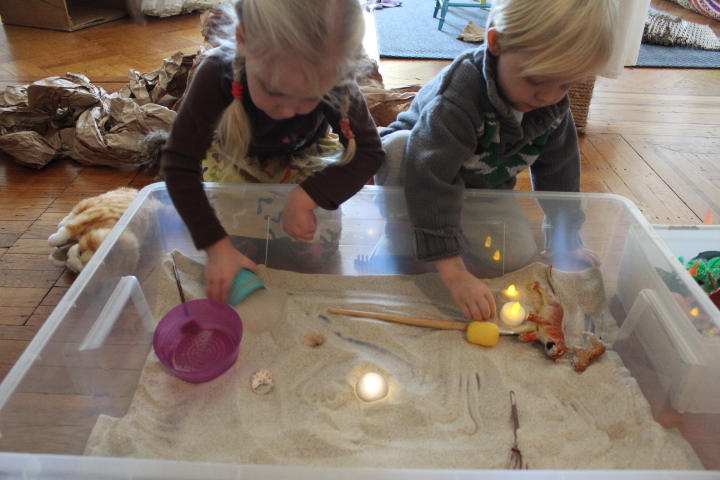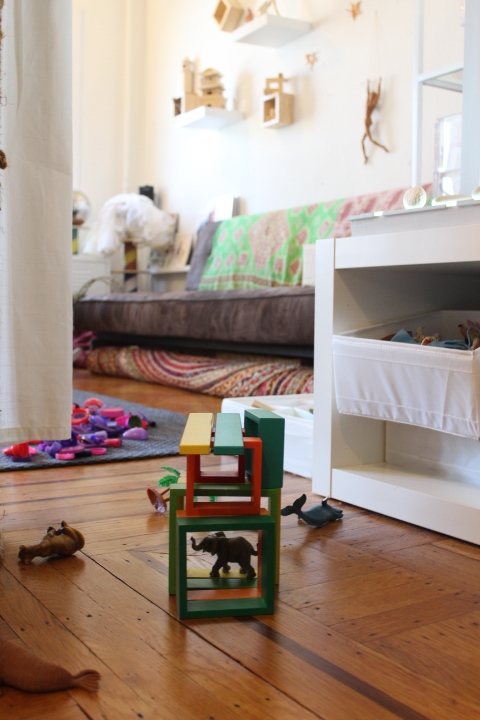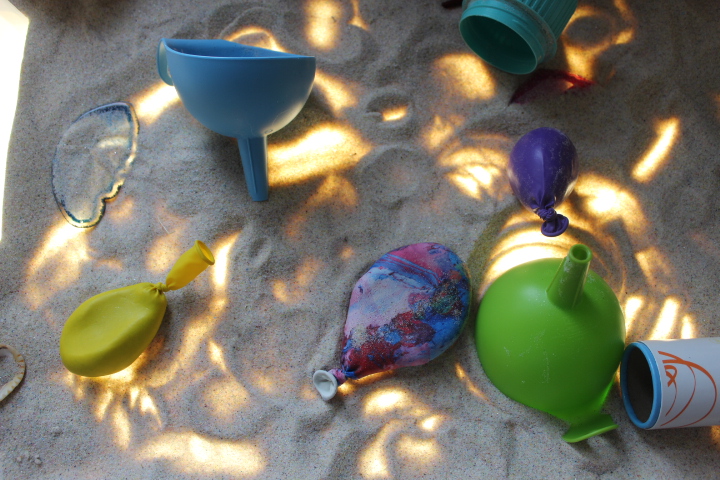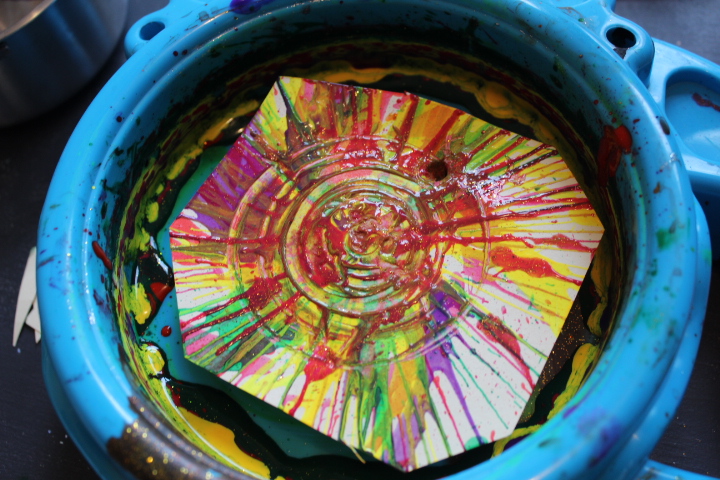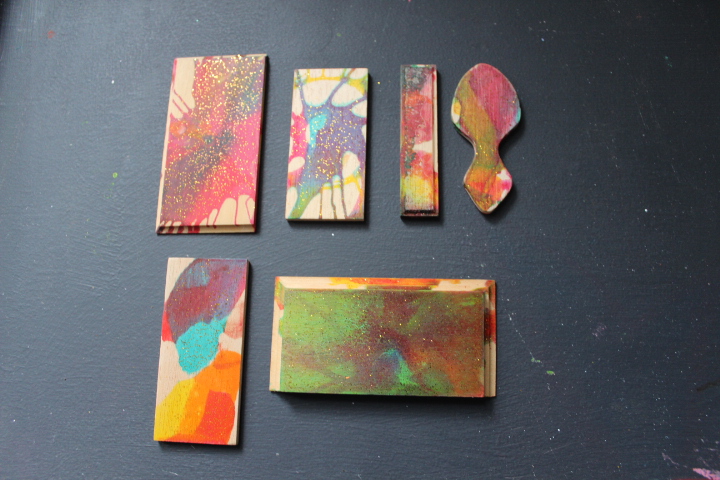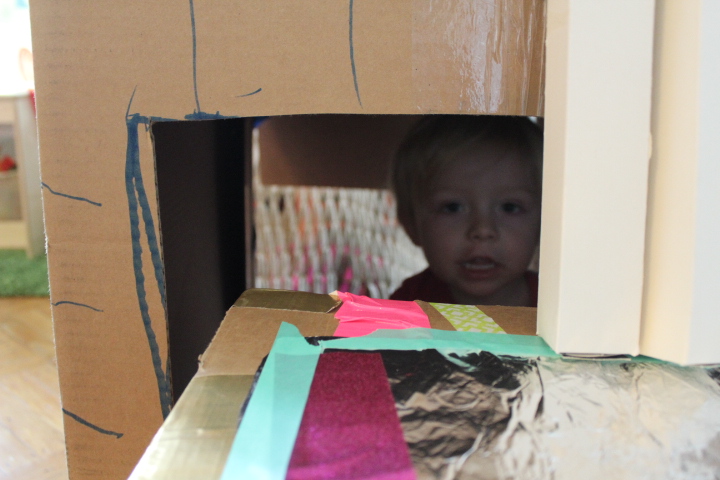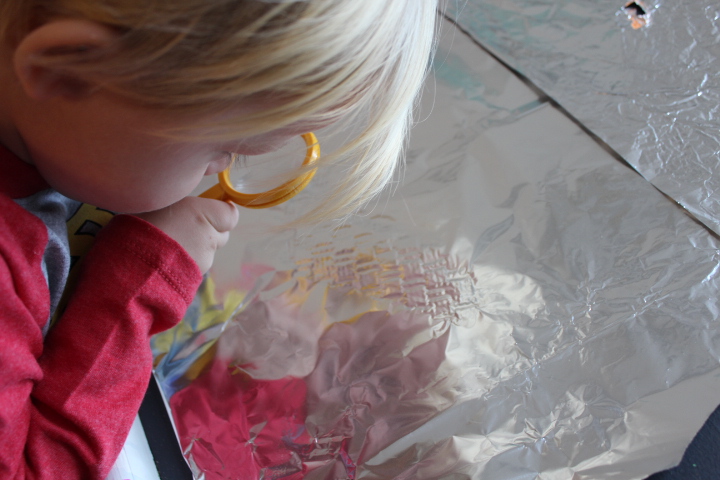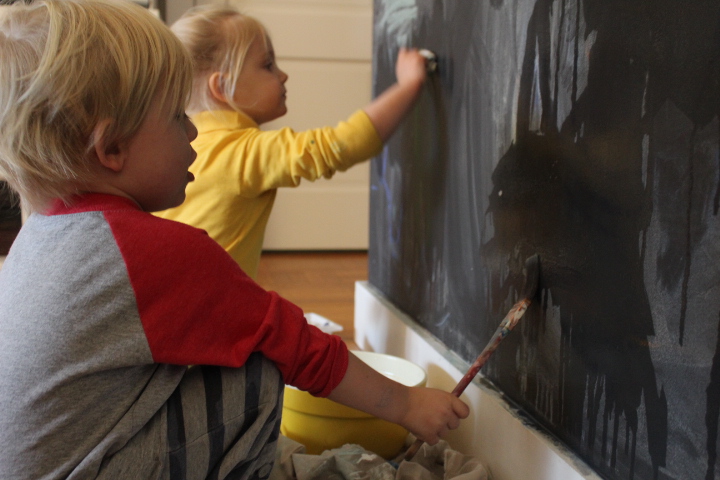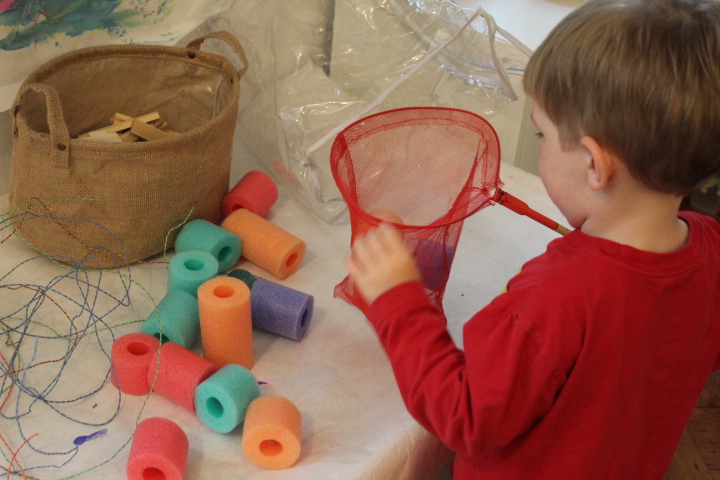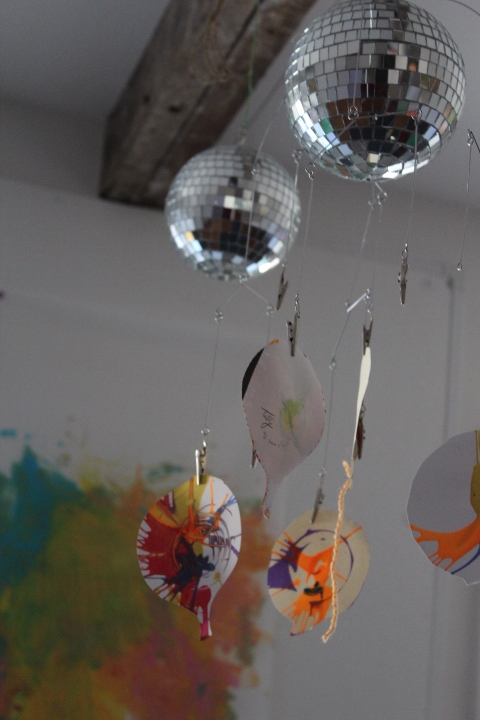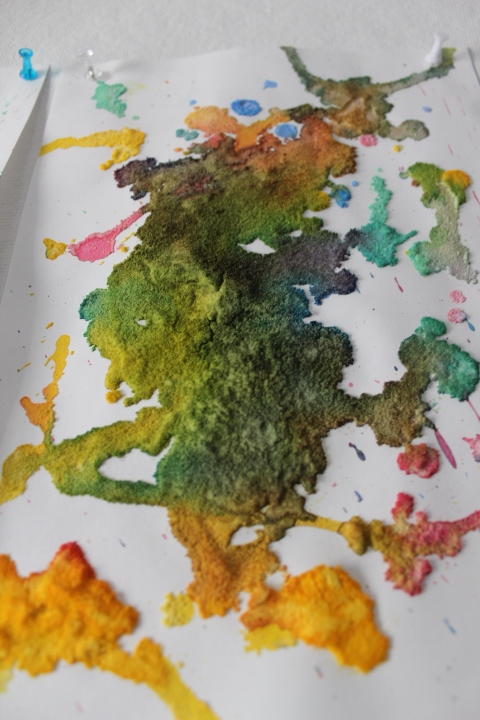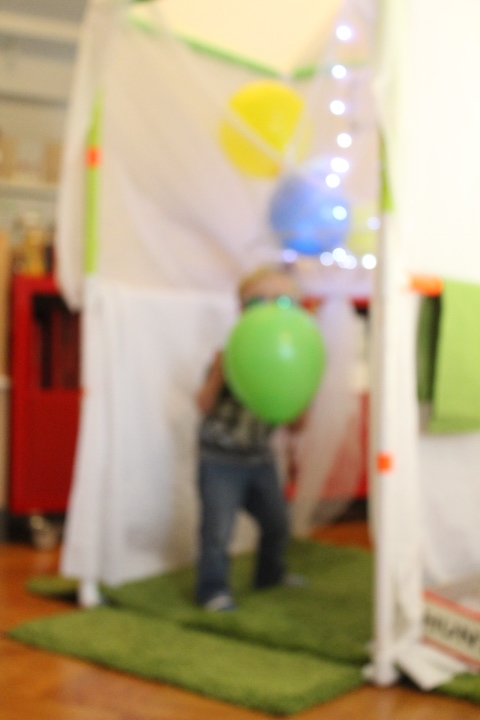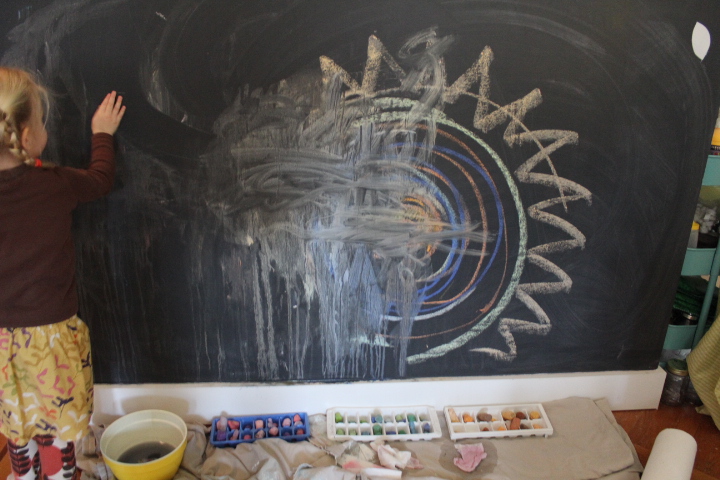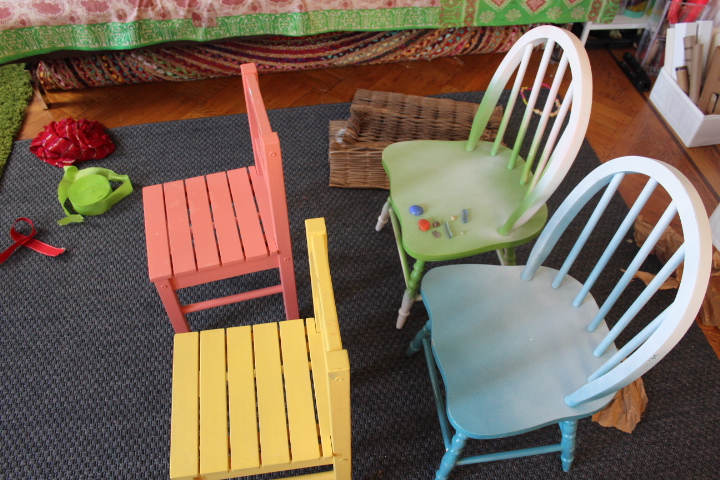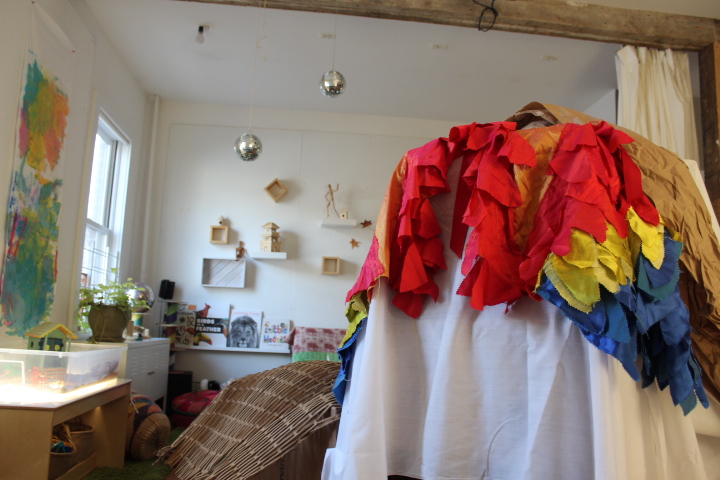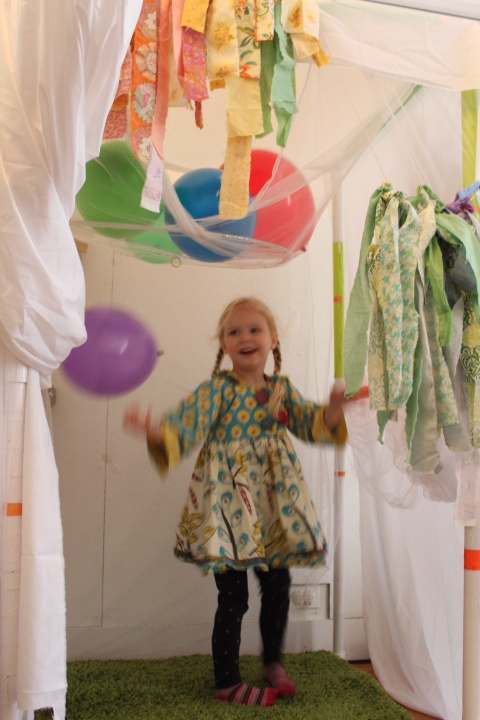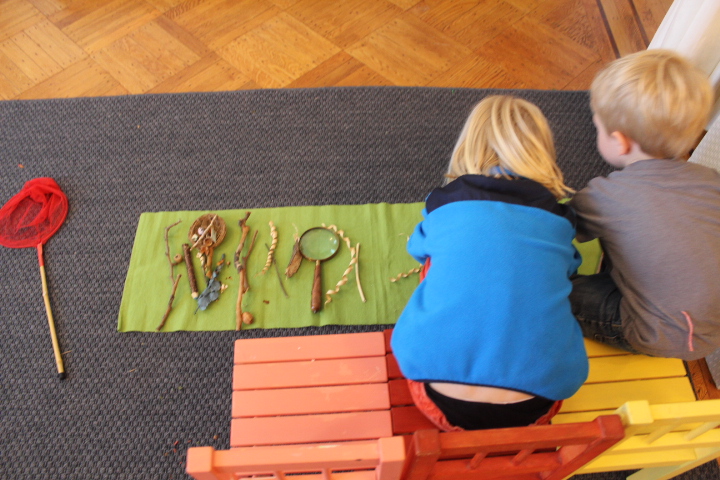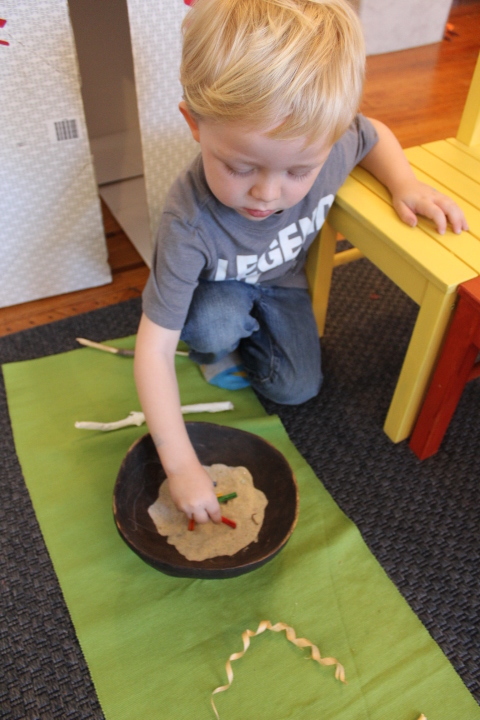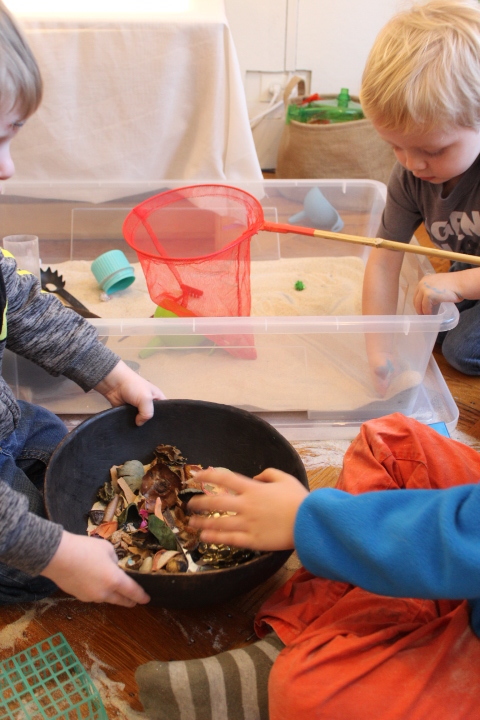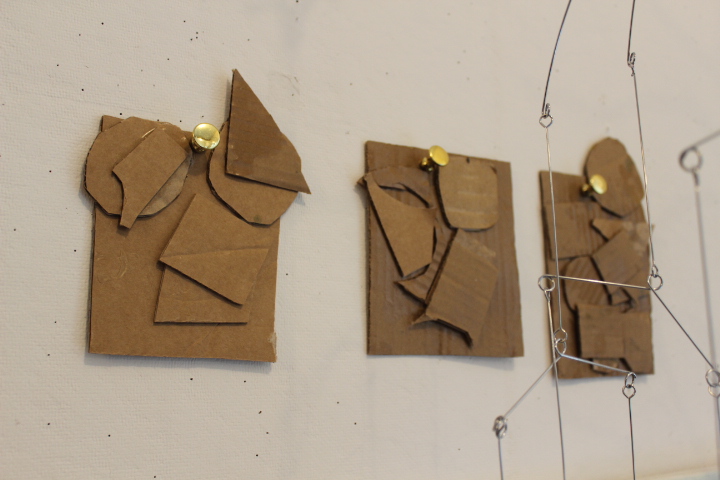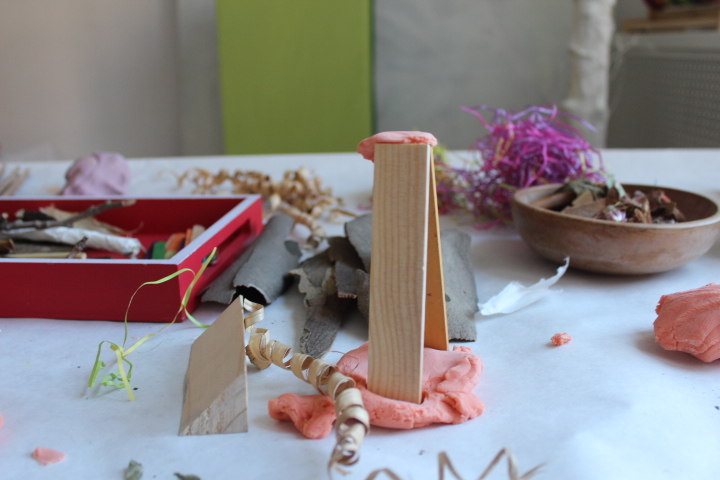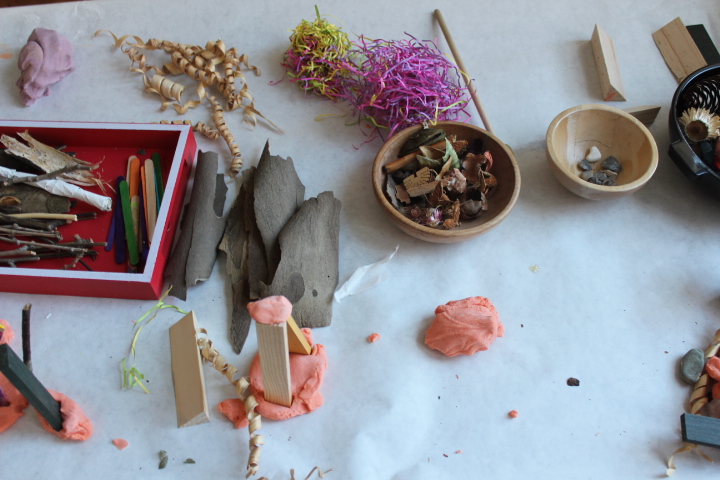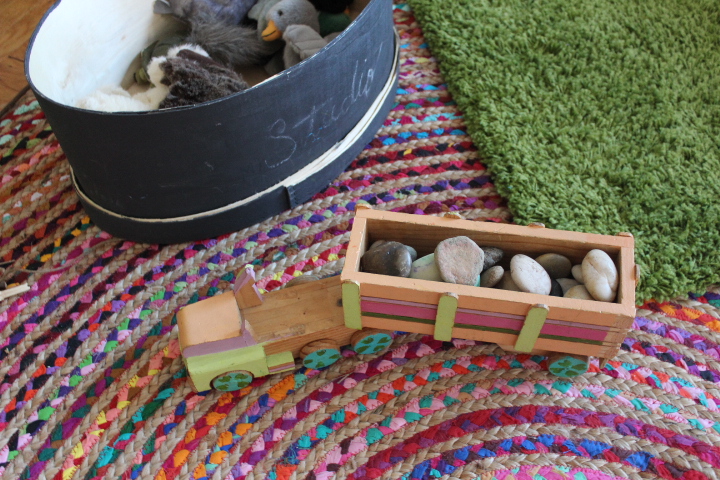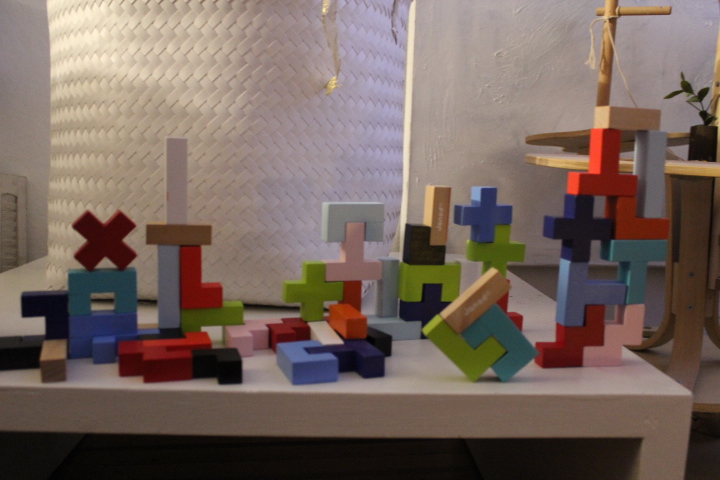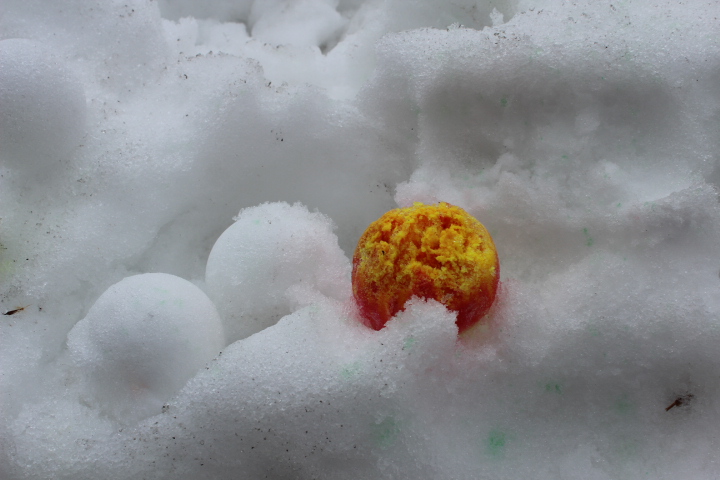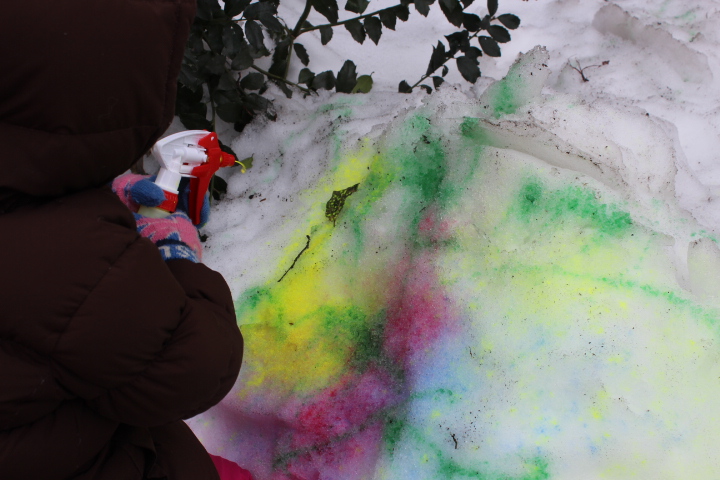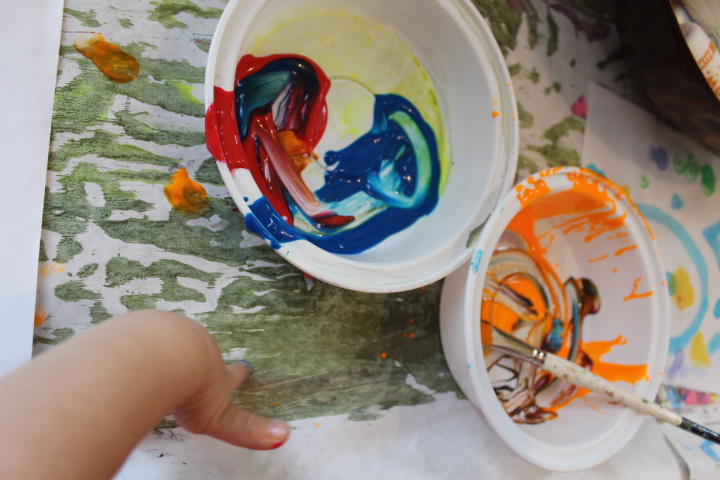 Scroll through gallery to view images of the studio. Always changing!
Testimonials
Elisha's unique approach shines in the facilitated storytelling that she places at the core of her programs. She converses with 2, 3 and 4-year-olds in a way that draws out the children's wildest dreams and fantasies, and that keeps the children completely engaged in collective storytelling. Often I don't have the time or wherewithal to engage with my 3-year-old in a way that takes her stories and play to the next level. Elisha is expert at doing just this: she connects with my daughter, records her stories, offers helpful props and costumes to inspire the next levels of imagining, and chooses picture books and songs that build upon my child's wonderings and dreamlike explorations. Here is Vygotsky's zone of proximal development, flourishing with willow branches fluttering overhead, and mommy birds tending to baby starlings! I consider my child's time at Willow Nest to be time very well spent, and a deep investment in the growth of her soul, mind and heart.
- Kristin Eno, mom to Willa, Find & Seek
We LOVE Elisha's play workshops and her studio and highly recommend a visit. It is so lovely to have a space like this in our neighborhood to accommodate families that are looking for options other than the traditional full time preschools. My 2 year old and 4 year old alike are delighted to call this space their school. The classroom is beautiful and inspiring with materials galore for children to explore and work with. Elisha is warm and inviting and clearly interested in our children and willing and capable to let their curiosity lead with a finesse to direct it to exciting discoveries. We look forward to sending our daughter to playgroup in the fall.
- Corrin Chambers, mom to Lola and Ivey
Elisha's Willow Nest Studio is truly a magical place that is focused on nurturing children's curiosity and love of play. Walking into the studio is like entering a candy store filled with open-ended materials that inspire them to create their own fantasies and stories. The moment my ordinarily tentative toddler came to the studio, she dropped my hand and immediately started exploring the rich environment around her. The best part of Willow Nest, however, is Elisha herself. She has a genuinely warm, easy way of connecting and interacting with the children. Elisha makes them feel that their ideas are special and valuable, while gently guiding them to continue engaging in their chosen activities until even more exhilarating discoveries are made. Then she encourages the children to take their creations even further by introducing additional materials and processes! Knowing my child is being listened to and respected by a teacher who goes above and beyond, while also developing her love of art and imaginative play, is what I believe makes Willow Nest Studio stand out from the crowd.
- Janine Vannata, mom to Vivia
Our three-year-old daughter spent the last year as one of nine students in the playgroup, and we were so incredibly impressed with Elisha's program. Elisha has created a warm, loving, and supportive morning program (with the option to stay for lunch) based in her beautiful home near Prospect Park. The kids go to the park almost every day, then return to the studio for imaginative open play in a serene studio setting. The ONLY reason we're not returning in the fall is that we're moving, and we will be very sorry to say goodbye to Elishal. We can't recommend it enough.
- Callie Wright, mom to Willa